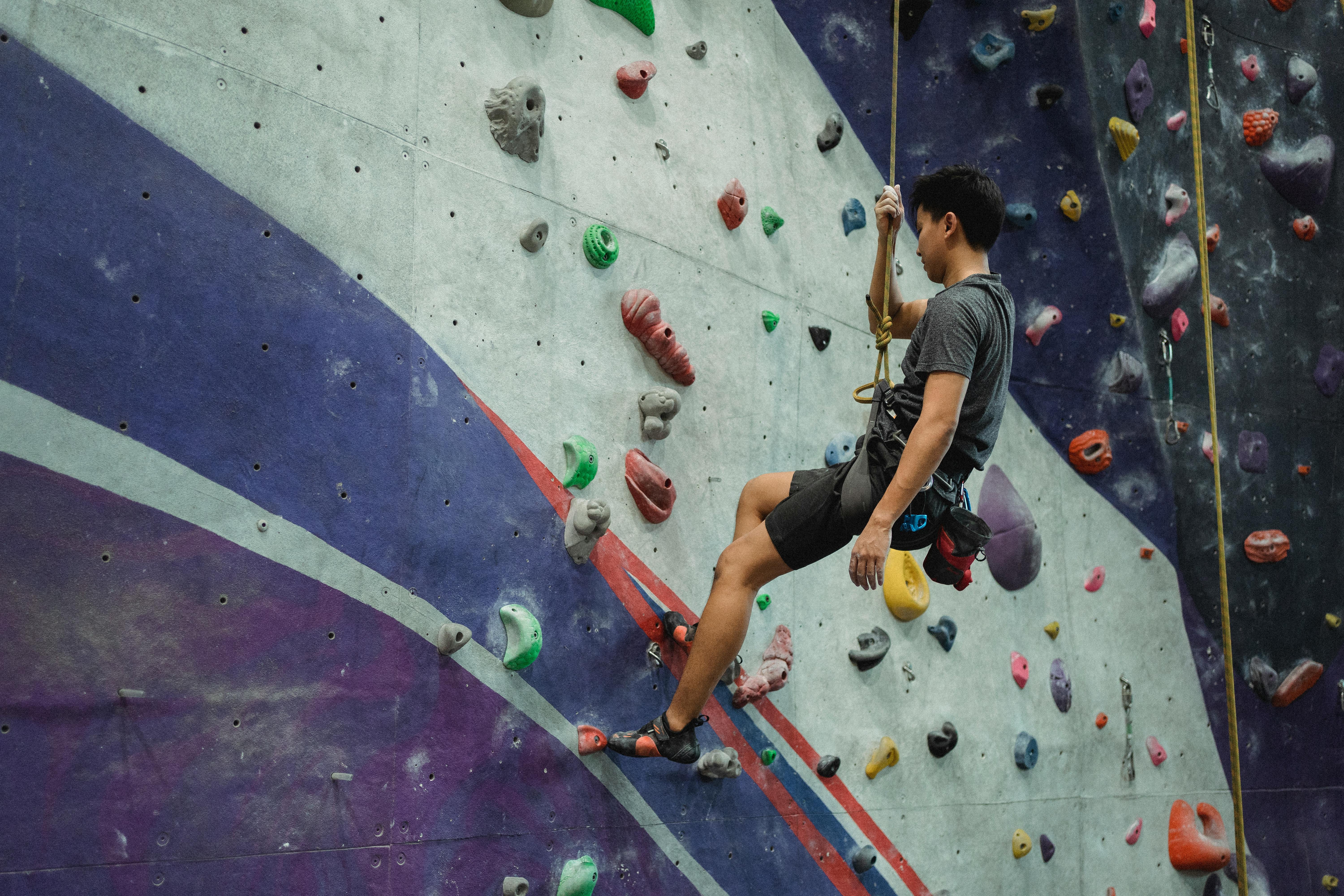 The Boston Bruins Philosophy: You're All In, or You're All Out
The Boston Bruins philosophy is simple: play hard, responsibly and tenaciously, or you're out. Possessing one of the most defined organizational ideologies in the National Hockey League ensures that the Bruins have a clear plan to build on, making player personnel decisions fairly simple. Is he a Bruin or not? For the past eight years, the Bruins have not been shy about identifying star players for their lack of Bruin qualities and rushing them out of town for the best possible package.
Bruins Training and Conditioning Coach John Whitesides professes the organization's philosophy very clearly to hopefuls at the Bruins Development Camp, seen in the franchise miniseries 'Behind The B.' Whitesides tells Bruins prospects: "Who wants to work," says Whitesides, "who wants to put their balls in play, who wants to be coached, who wants to listen to instructions and who wants to compete. Any questions?"
Bruins general manager Peter Chiarelli spent his entire tenure in Boston building the Big Bad Bruin design, and in 2011, his club won its first Stanley Cup in thirty-nine years, earning the mastermind a spot in hockey history.
In his time as the Assistant General Manager of the Ottawa Senators before joining the Bruins in May 2006, Chiarelli established a relationship with Sens giant defenseman Zdeno Chara. The familiarity between Peter and Big Z likely played a role in Chara ultimately deciding to accept the Bruins' terms when he became an unrestricted free agent in the summer of 2006. Chara's addition was big, no pun intended. Zdeno Chara was the leader and fearless competitor the Bruins needed to make sure his design came to life on the ice.
Team president Cam Neely is no longer a 50-goal power forward, but his impact on the Bruins is still significant. Neely is a huge contributor to the Big Bad Bruin way of team building. His contributions to management are in line with the organization's overall philosophy of producing a tough contender to play against the Stanley Cup, year after year.
Regarding Neely's relationship with Peter Chiarelli and Claude Julien, on May 21, 2013, the Bruins president told 98.5 The Bruins Hub: "Right now, I'm not going to go into the details, but I feel like we have a good group that is pulling in the same direction and, ultimately, we all want the same thing: to continue winning championships," Neely added. "We have a staff that worked very well together and is very committed to doing just that and continuing to try to bring championships to Boston." -NESN
Read more at: http://nesn.com/2013/05/cam-neely-sheds-light-on-bruins-management-coaching-relationship-backs-claude-julien/
The Bruins say goodbye to the Big Three
No other NHL franchise has intentionally parted ways with elite talent like Joe Thornton, Phil Kessel and Tyler Seguin in the last eight years. All three high draft picks and projected lifetime Bruin superstars were traded before the start of their glory days. In fact, Thornton was right on the cusp when he was moved out of town for a package of veteran players.
Jumbo Joe, you have to go
In 2005-06, Thornton joined the San Jose Sharks after the Bruins' management's shock decision to trade their franchise player and rebrand as New Look B's, without Joe as leader. Thornton exploded for the Sharks that season, scoring an incredible 92 points in 58 games, for a total of 125 points, clinching him the NHL's Art Ross Trophy for leading scorer in the regular season.
The Bruins play defensive hockey. It's how they choose to win games. Playing tight defense is a proven method used to win Cups, and at Thornton, there was a lack of competition that always hampered his reputation and his ability to reach his potential as a Bruin. The Bruins didn't want an Art Ross winner so much as a commanding physical presence, in Joe Thornton. And while he's big enough to crush anyone in the NHL, that's not the way the Sharks Captain plays.
Goodbye Phil Kessel
Even more obviously than Joe Thornton, who physically looked like one of the Bruins' best, Phil Kessel was always out of place in Boston. Any other franchise in the league would have embraced the speedy scoring machine that Phil showed signs of becoming immediately the Black and Gold Bruins. In his third and final season with the club, Kessel scored 36 times, establishing himself as a regular goal threat on the Bruins' right-hand side. The breakout season really boosted Kessel's trade value, which was evident the following offseason when the Bruins traded Phil to the Toronto Maple Leafs for two first-round picks and a second-round pick.
The Tyler Seguin Saga
Much has been published about the Bruins' reasoning for trading their twenty-one-year-old sharpshooter-to-be, Tyler Seguin. Rumors of his partying and irresponsible behavior surfaced in the 2013 Stanley Cup playoffs, and became an even bigger story as the offseason began. However, Bruins president Cam Neely makes it quite clear in the new Bruins series 'Behind The B' that trading Seguin was a hockey decision first and foremost.
In the season premiere, Neely talks about Seguin. The president of B reveals a lot about the organization's view of Tyler when he says, "On the ice, he's got all kinds of skills. Off the ice, I don't care how old you are, but after three years you should have something." he improves in the areas that the coaching staff has told him about. It's a bit slower development than it should be and that's because those are the areas that are hard to get into for this game. To me, if we get the right deal for him, then it's something we have to do." -NESN
Read more at: http://nesn.com/2013/09/behind-the-b-premiere-offered-compelling-look-into-bruins-brutal-honesty-regarding-tyler-seguin/
The Bruins' philosophy is conducive to winning
The Bruins' philosophy is simple and it works. The organization won a Stanley Cup in 2011 and came within two wins of another in 2013. Entering this season, they are considered one of the heavy favorites to challenge for the Cup again, and they've added some very Bruin-like pieces this offseason. to infuse new energy and hunger into a battle-hardened lineup of existing professionals.
The additions of prototypical Bruin Jarome Iginla and highly intelligent two-way player Loui Eriksson create potential for the Bruins to be even more specialized as a hard-working, physical and difficult-to-play team this season than they were last year.
As for Seguin, he's likely to thrive in Dallas, allowed to roam freely offensively and play a #1 central role, getting the best offensive minutes. Seguin's loss will no doubt look bad on paper if one is going to tally up the stats at the end of the season. But for the Bruins, regular-season scoring titles aren't a major concern for the organization, nor for its core of regulars Patrice Bergeron, Zdeno Chara and Milan Lucic.
Joe Thornton's Sharks have repeatedly failed to win a Stanley Cup, Phil Kessel's Leafs are just beginning to show signs of life, and the Dallas Stars aren't quite in the conversation right now. Under the Bruins' current leadership, the Bs have one Cup win, which validates the notion that their philosophy is bigger than a high-scoring player who doesn't fit in.